We're back with the new and improved Gielinor Gazette – with special guest star, the Community Showcase!
Community Showcase
Welcome to Old School RuneScape's very first Player Showcase! Er… what's that, again?
In our last Gazette, we asked what you'd like to see from a revamped version. One of many changes we've implemented is to split content between the Gazette you know and love and an all-new Community Showcase.
Here's what the Gazette will feature:
Monthly Highlights: links to the biggest newsposts, videos and other content that we've launched over the past month.
Project Updates: brief information about the projects we've been working on over the past month, including our progress, teasers for upcoming content, and spotlights on areas of the team you don't normally hear from.
J-Mod Articles: Articles written by J-Mods about whatever topic they want to talk about – retrospectives on old content, side-projects they're working on, or just whatever they want to ramble on about!
Team Ins and Outs: who's coming and going on the Old School Team.
As you can see, the plan is for the Gazette to feature updates on projects and other content-driven articles – but what about Postbag from the Hedge? What about the Player Creation Gallery? Well, these things have found a new home in the Community Showcase, which will include:
Postbag from the Hedge: The classic format will continue as Postie Pete travels Gielinor, delivering your letters to NPCs and getting their responses.
Players' Perspective: This is an experimental feature where we hear from YOU! It comes in two forms; one where we ask experts to write articles like those by our J-Mods, and one where we ask the community a question and gather the best responses!
Creation Station: An expanded version of ye old Player Creation Gallery, where we showcase your creations, from drawings to pottery, model-making and more!
Video Highlights: This is where we'll highlight videos and video series' we think you'd like to check out!
Community Achievements: Speaking of highlights, this is where we'll immortalise your in-game achievements, from your first legit Inferno to your last 99. We want to celebrate your successes!
Do you have stuff like that to show us? Click the button below to hand in your best work so we can show it off in next month's Community Showcase!
Hopefully you all enjoy this new approach – and don't worry, both the Community Showcase and the Gielinor Gazette will link to each other, so you can easily hop between the two.
Let us know what you think of the new format, and we'll continue to improve your monthly roundup experience!
Creation Station
Click on each image to enlarge them.
Video Highlights
This month, we want to highlight one of the most epic video series in all of Old School RuneScape: the Gielinor Games. Over the last few months, twenty of your favourite content creators competed in weekly challenges and eliminations, all for the chance to win the grand prize, worth billions of Old School RuneScape GP. You can catch the Season 3 finale here!
LINK
After his time on the Gielinor Games, Snakey 
SoloMission
 takes on the task of rebuilding his Bank from scratch over 24 hours, using only the Wilderness… how well will he do?
LINK
Ever wanted to play Hide and Seek across Gielinor by turning into random objects and deceptively placing yourself in obscure places so you can't be found? Sounds like you'd be interested in 
J1mmy
 and friends' OSRS Prop Hunt video:
LINK
DitterBitter
 and 
Faux
 take on a new challenge that gives them one hour and one Stamina Potion to create a set-up before fighting to the death… the only problem is, they're limited to two Inventory slots! Who will come out victorious?
LINK
After 3 years, 
Hanannie
 is back with her second 'Can You play RuneScape without any English?' video, and this time all the instructions will be in Dutch, thanks to 
OnlyTrails
 and 
Tedious
. Only one team can win – will it be Hanannie or 
Raugh
?
LINK
Odablock
's doing something a little bit different with this video, as he judges an elite FashionScape contest with major prizes alongside his co-judges 
Hanner
 and 
Tasty
! The real question is, when's the next one? And are J-Mods allowed to join in?
LINK
Settled
's Tileman adventure reached episode 24! After storing Herbs, he's ready to take on more progress towards 70 Herblore and Farming in order to begin Song of the Elves.
LINK
Lastly, 
FlippingOldSchool
 as Trader Steve is back with another episode of his quest to obtain as many rare items as he can. Each rare item unlocks a new area to explore – hey, that sounds familiar, doesn't it?
LINK
Community Achievements
Voting for the Streamer Awards is now live, and our very own 
B0aty
 has been nominated for Best MMORPG Streamer. You can 
vote
 for your favourite nominees now!
A massive congratulations to MINOTAUR for finally achieving 99 Prayer – here's hoping you still get that Zuk pet!
Enjoy your spoon-fed Elysian Sigil 
Shaman_Jeff
, after managing to bag one after just four kills… we're not bitter at all!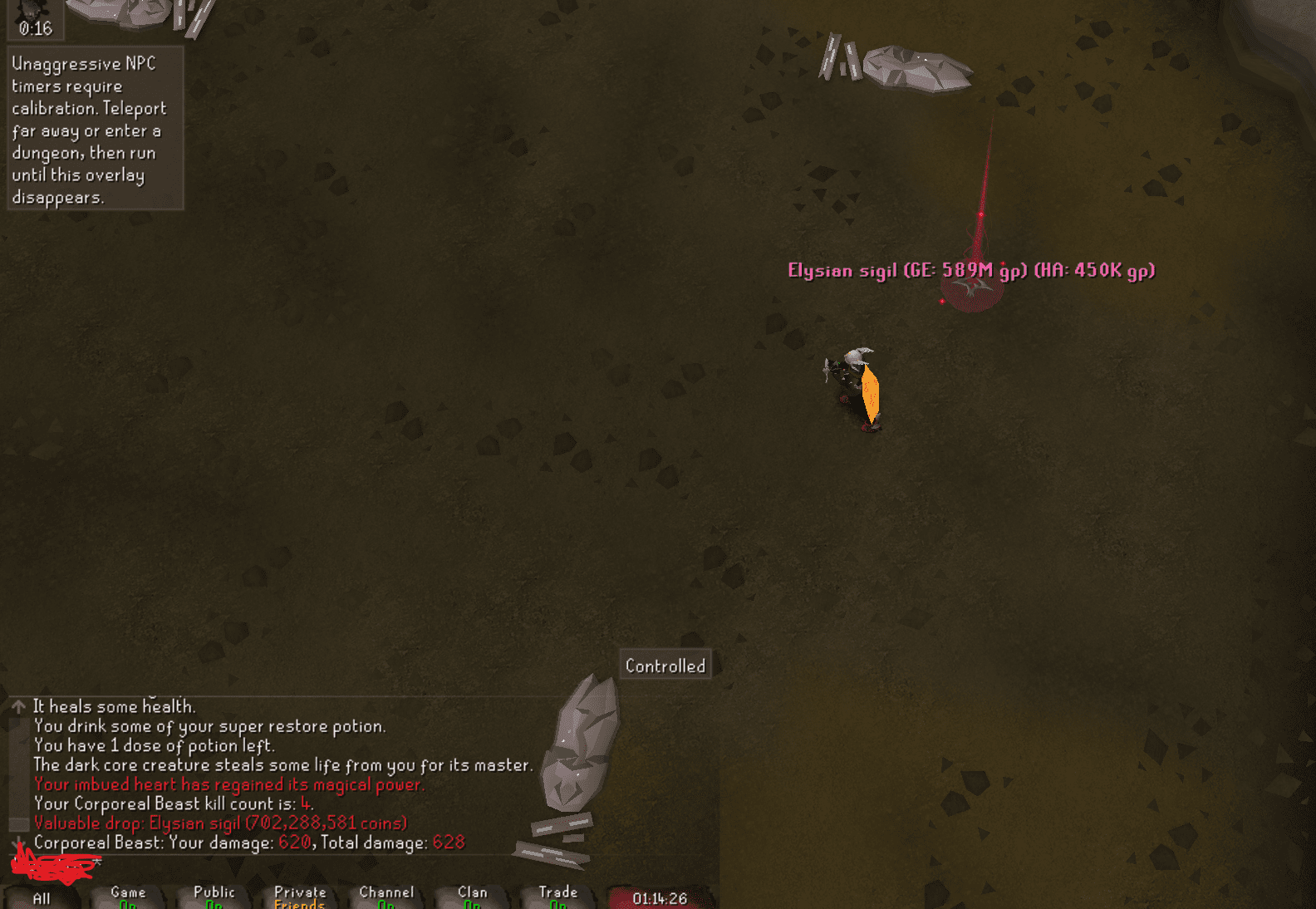 Big GZ to 
Trickster565
 who managed to bag themselves 99 Hitpoints, with the final XP Drop coming from a lowly Goblin – a fitting end to the grind!
After 25 attempts, 
ThreenGumb
 managed to get their first Zuk kill with only 3 HP remaining. A close shave, but still a win! GZ!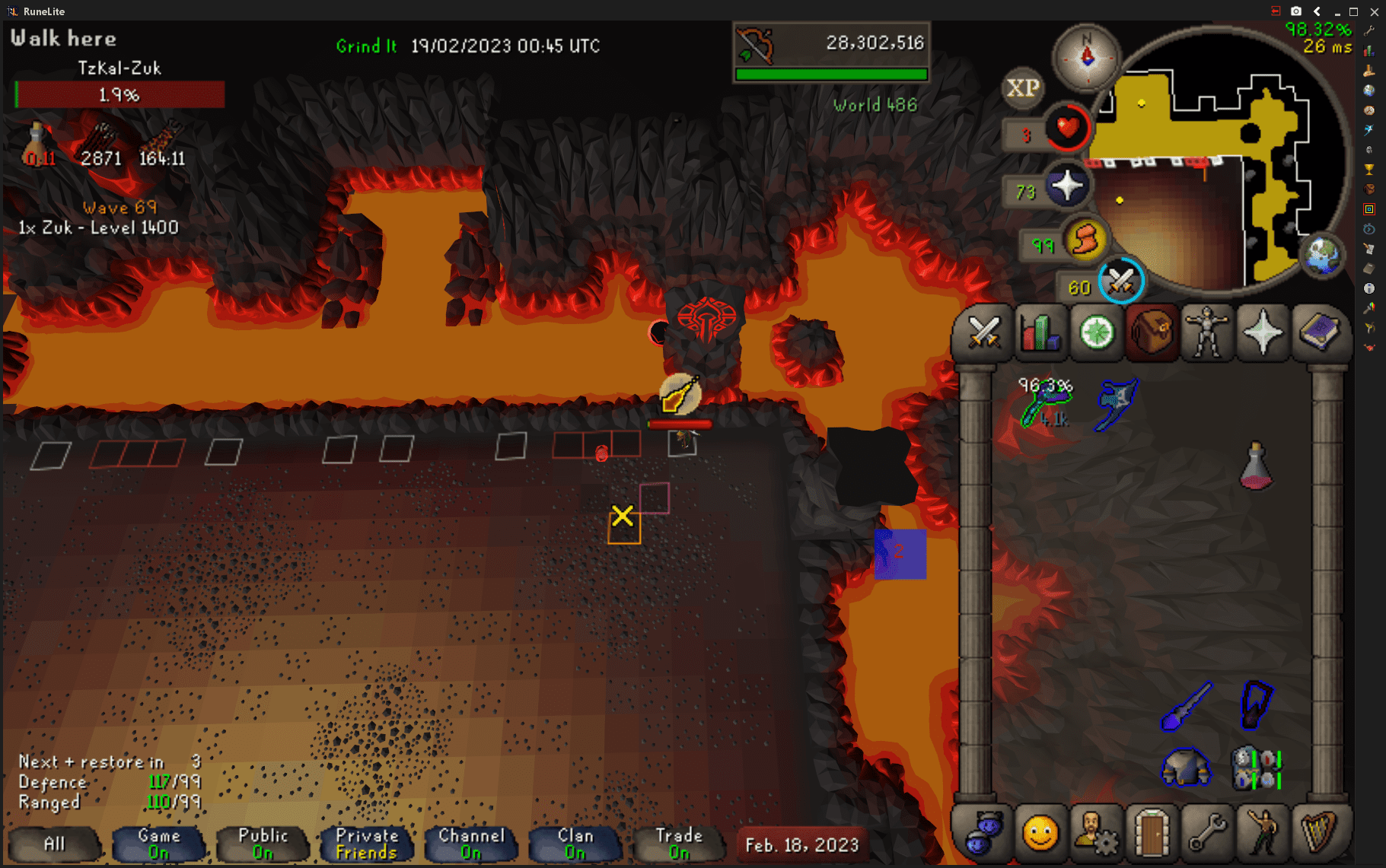 Finally, although the achievement hasn't yet been achieved, we'd like to give a massive shoutout to 
heytomsmyname
 for keeping up with his 100 Penguin Agility course laps per day until he gets the Agility pet! Sometimes the journey is more important than the destination – good luck buddy, and keep those penguin facts coming!
Postbag From The Hedge
Hello everyone! I've been off on an extended winter holiday, zooming down the slopes of Ice Mountain. But spring is here, the snow is melting, and I've had letters to deliver! Let's take a look, shall we?
To 
Lowerniel Drakan
, Lord of VampyriumI doubt you know my name, but frankly, you don't need to; suffice to say, I'm the person who killed Vanstrom Klause and Ranis. You're next. I know, as far as you're concerned, I'm an insect that's so far beneath you I'm barely worthy of incineration – or whatever it is you say – but I'm not sending this to scare you. On the contrary, I'm sending it so when you're staring death in the face, you know it's your own pride that got you killed. The Myreque was a wounded beast, and you let it lie instead of finishing the job. What happens next is your own fault. You failed as a hunter, so I hope you enjoy being prey before you die.
Myreque Prevail!
Yes, yes. Very amusing. My dear, nameless friend, do you think you are the first to threaten me? You may have defeated my generals, but at what cost? Think of Harold and Sani. Think of Polmafi, Radigad, Vertida, and all the others… think of poor Safalaan. Was their sacrifice worth it?
Do you imagine I keep myself up all day, biting my nails and wondering where the Myreque will strike next? No. I only wonder how empty your hovel in the swamp must feel, with just the three of you left to guard it. You are guarding it, aren't you?
But I digress. You and Ivan are welcome to drag yourselves before me any time you like. I do enjoy a little light entertainment before dinner.
Yours,
Lord Lowerniel Drakan
Dear 
'Deranged' Archaeologist
,I recently paid you a visit on Fossil Island, and whilst throwing books at me, you shouted some interesting things. I would like to know more about your research; I'm sure you've seen some extraordinary things on your journey – living plants? Doors that won't stay closed forever? Time running out before 'she' rises? Were you perhaps studying an ancient civilization, and uncovered secrets that your peers deemed you 'deranged' for sharing? I promise to hear you out!
All the best,
Qomposite
No! He's eating them! Oh… oh…
The plants are alive! Don't trust him! Don't trust any of them! Argh! Uitt! Uitt! But that's not my business, oh no…
Time's nearly up…
Ouch! This poor fellow might be deranged but he has a mean throwing arm! I think he's glad you said hello though.
Postie Pete
Dear 
Head Chef
 (Of the Cooks' Guild),I am writing to you today with a bit of a culinary mystery. I wonder if you know the origin of the strange disc shaped food we call 'pizzas'? They seem an odd creation and likely have an interesting origin story. I tried asking other people and only got tall tales about a faraway land shaped like footwear (an obvious fabrication). Hopefully you can enlighten me on their true nature.
Regards, Myst King
Hello Myst King,
Pizzas, eh? That's an interesting question. I learned to make Pizzas on Tutorial Island, myself, but I can't say it's shaped like any boot I'd like to wear!
Of course, pizza isn't a huge part of my repertoire – since that dastardly Fat Tony gave the King food poisoning it's been banned from the royal menu. He did do a good pizza though. Positively gourmet. Makes my mouth water just thinking about it. Maybe you should ask him where he got his recipe?
Be seeing you,
Head Chef
Dear 
Hatius Cosaintus
,I'm writing this letter to ask you some burning questions.
How's the Lumbridge life? And what's your relationship with the folks of Lumbridge? Have they accepted you?
Also, how do you feel about the second attempt to replace you? Hope you're doing well after that.
Leaving on a positive note, I absolutely love your 3rd Age Chest, Leggings and Cloak. I wonder how many Clue Scrolls you've been collecting to get that drip.
From Anonymous
Hello there!
Awfully kind of you to reach out, even under cover of anonymity. I suppose people don't want to be seen speaking with me, these days…
I must say, the locals are nice enough, but they're not much for hospitality. It feels like I've been standing outside the castle for years now without so much as a how-do-you-do. But that's nothing on the adventurers that pass through! All I've ever done is help them out, showing them the ropes and passing on whatever gifts the inhabitants have for them… and in return, I hear they're trying to get me replaced!
Ha, well, old Hatius Cosaintus is harder to get rid of than that!
Thank you for noticing my outfit – really stands out from the crowd, doesn't it? Only took me three Clue Scrolls. You should give them a try some time, you never know what you might find! 3rd Age, did you call it? Never knew it was that rare…
Anyway, I must be going now. These Explorer's Rings don't hand themselves out, you know!
Your friend,
Hatius Cosaintus
Players' Perspective: Your Old School Memories
This is where we'd put your answers to our most burning questions… IF WE HAD THEM!
Obviously, with this being the first month we've run the Players' Perspective feature, we haven't actually got any answers or articles to publish. But all great things have to start somewhere, so, for next time, we'd like your answers to the following question:
What is your favourite memory from the last 10 years of Old School RuneScape?
To submit your answer, just click the button below and fill out the form!
You can also discuss this update on our 
official forums
, on the 
2007Scape subreddit
, the 
Steam forums
, or the community-led 
OSRS Discord
 in the #gameupdate channel. For more info on the above content, check out the official 
Old School Wiki
.
Mods Arcane, Archie, Argo, Ash, Ayiza, Boko, Bruno, Chilly, Crystal, Curse, Daizong, Dylan, Ed, Elena, Errol, Fed, Gecko, Gizmo, Goblin, Grub, Halo, Hend, Hornet, Husky, Jalo, Jerv, Keyser, Kieren, Kirby, Kurotou, Lenny, Light, Mack, Manked, Markos, Maylea, Meat, Moogle, Morty, Nin, Nylu, Other, Redfield, Regent, Roq, Ry, Sarnie, Shroom, Sigma, Skylark, Sova, Squid, Starry, Stevew, Surma, Sween, Tide, Titus, Torrance, Tyran, Veda, Vegard, West & Wolfy
The Old School Team.